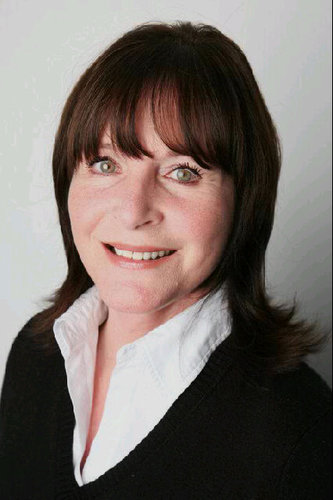 Julia Evelyn Morley (born 1939)[1] is a British business woman, charity worker and former model. She is the Chairwoman of the Miss World Organisation which runs the annual Miss World competition. She is the widow of Miss World founder Eric Morley, who organised from the first pageant in 1951 until his death in 2000.
Michael (Mike) Dixon is a British conductor, musical director, musical supervisor, composer and arranger. He is a 1979 graduate of Trinity College of Music.
Among other orchestras, he has conducted the Royal Philharmonic Orchestra and the BBC Concert Orchestra. In 2004, together with the London Philharmonic Orchestra, he recorded Seven: A Suite for Orchestra by Tony Banks.
Linda Pétursdóttir (born 27 December 1969) is an Icelandic business woman and beauty queen who won Miss World 1988. Her website is www.linda.is Linda was born inHúsavík and raised there and in Vopnafjörður. She won Miss Iceland on 23 May 1988 and Miss World that November.
Agbani Darego Wins Miss World 2001 form  Nigeria
Azra Akın Wins Miss World 2002 from Turkey
   Zhang Zilin Wins Miss World 2007 from China
                                                  Ksenia Sukhinova Wins Miss World 2008 from Russia
Ivian Sarcos  Wins Miss World 2011 from Venezuela
Yu Wenxia Wins Miss World 2012 from China