Interview Team Pecinta Kontes Kecantikan Bersama Vensca Veronica Tanus (PUTERI INDONESIA GORONTALO 2014)
[BIODATA]
Nama : Vensca Veronica Tanus
Tempat,Tanggal Lahir : Luwuk, 07 February 1995
Tinggi Badan / Berat Badan : 169 / 53
Film Favorite : Hachiko
Aktor/Aktris fav : Sandra Dewi
Pendidikan :
SD GKLB 3 Luwuk.
SMPN 1 Gorontalo.
SMAN 1 Gorontalo.
Universitas Katolik Widya Mandala Surabaya.
Prestasi  :
Juara 2 debat Berbudaya Indonesia tingkat Universitas 2013.
1st runner up Duta Wisata Indonesia 2012.
Juara 1 Nou Provinsi Gorontalo 2012.
Juara 2 Miss Mio Gorontalo.
Nou favorit Kota Gorontalo 2011.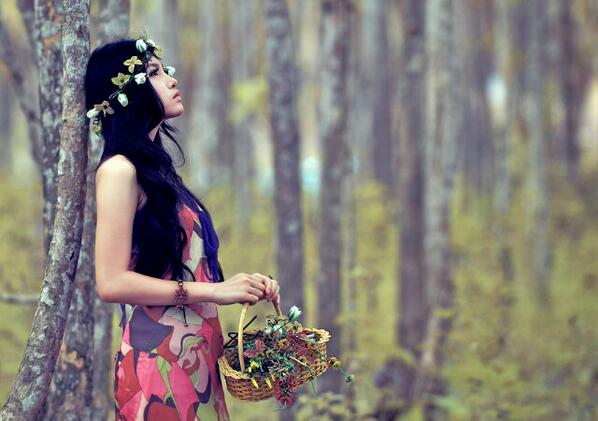 [INTERVIEW] 
Pecinta  Kontes  :  Ceritakan Tentang siapa diri anda?
             Vensca     :   Saya adalah seseorang yang selalu antusias dalam segala kegiatan yang saya lakukan.                                                                                       Percaya diri adalah modal utama saya untuk menghadapi tantangan.                                                                                                                              Saya pun adalah sosok yang menggemari dunia tari dan modeling.
Pecinta  Kontes  :  Ada.. Tidak Persiapan khusus untuk ajang Puteri Indonesia 2014 ?
              Vensca     :  Ada, persiapan khusus saya lebih kepada wawasan baik itu dari daerah saya,                                                                                                          isu Nasional maupun Internasional.
Pecinta  Kontes  : 5 Kata Untuk Diri Anda ?
              Vensca   : Enthusiastic, confident, intelligent, beauty, and care.
Pecinta  Kontes  : Pemenang Puteri Indonesia favorite anda / Alasan nya ?
              Vensca    :  Zivanna Lethisa Siregar, karena sampai dengan saat ini Zivanna bisa memperlihatkan                                                                                       kontribusinya untuk Indonesia. Author dari buku yang berjudul Buku Pintar Cewek Juara ini                                                                             sangat mengispirasikan wanita Indonesia dan salah satunya saya.
Pecinta  Kontes  : Beauty Queen Favorite Anda / Alasan nya ?
             Vensca   : Olivia Culpo, Miss Universe 2012. Wanita kelahiran 8 Mei 1992 itu memulai langkah pertamanya                                                              dengan gebrakan baru, salah satunya Olivia turut membantu penggalangan dana untuk                                                                                      penderita kanker payu dara. Patut dicontoh, sebagai seorang Puteri tidak hanya berbicara soal kecantikan,                                             tetapi lebih kepada aksi sosial yang berguna untuk banyak orang.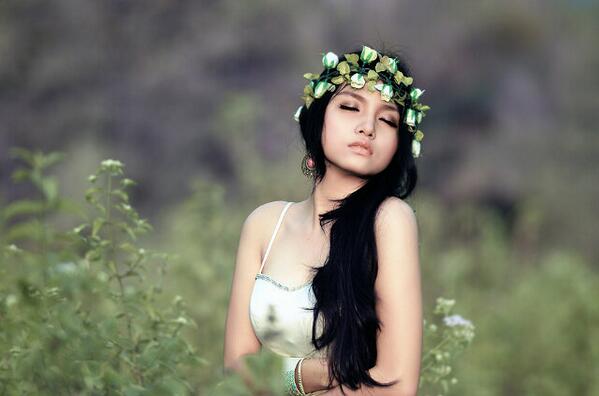 Pecinta  Kontes  :   Kata – Kata Inspirasi Fav anda ?
             Vensca   :   Never give up! Failure and rejection are the first step to be successful and God will make a way                                              when there seem to be no way.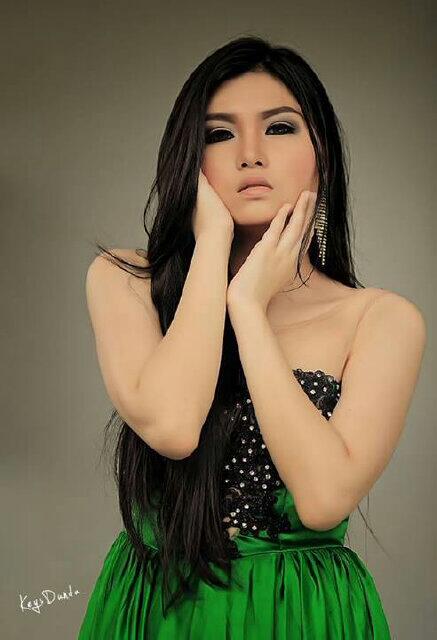 Pecinta  Kontes  : Terakhir….. Pesan Anda Untuk Fans anda dan Members Pecinta Kontes Kecantikan ???
              Vensca   :  Tidak perlu menjadi siapa-siapa untuk berbuat apa-apa, karena dengan siapa kita dengan niat pasti kita bisa                                           berbuat lebih dimulai dengan langkah kecil untuk Indonesia tercinta. 
————————————————————————————————————————————————————–
Terima Kasih Kepada Vensca Veronica Tanus , Puteri Indonesia Gorontalo 2013/2014 atas diberi kesempatan untuk Interview bersama  Pecinta Kontes Kecantikan. Good Luck at PUTERI INDONESIA 2014 ☺
Photo :  Her's  Twitter
Photo Editing  : Pecinta Kontes Kecantikan
Follow her twitter : @venscavt 
Follow Us  : @Pecinta_Kontes
Join Us : PECINTA KONTES KECANTIKAN